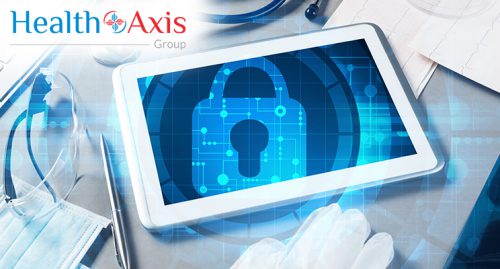 The Everlasting Issue of Breaches and How We Avoid Them
We recently discussed how security breaches affect the healthcare system and the impact these breaches have on everyone involved, from large corporate entities down to the individual patients and their personal information.  Recognizing threats is a good start in the never-ending battle against online pirates and their attempts at profiteering on identity theft, but now let's discuss what we can actively do to ensure we take full measures to protect the private information of the millions of customers who trust various healthcare providers and organizations with this information.
At HealthAxis Group, we are determined to provide security options that are not only viable, realistic answers to the ever-changing threats that healthcare organizations are facing every day, but also to provide users with a platform that is not detrimental to the day-to-day logistics of operating such a system.  Trading functionality for security should not have to be a choice.
Therefore, HealthAxis Group has worked around the clock to develop programs that address the primary needs for any 21st century healthcare organization: online protection and ease of use.  One of the ways we do this is to create a multi-level authentication process.
Now, we know what you're thinking.  Security is great and everything, but having to constantly put in passwords, save, re-save, etc. really slows us down when we're trying to operate on a tight schedule.  We hear this from users who get tired of constantly having to change passwords, update profile info and go through the various security measures in attempting to keep their business and client information safe.  So how do we find a way to make work safe without slowing down the entire system?
We do this by implementing multi-factor authentication.  While it can be annoying to have to re-authenticate through various methods, it can save companies millions of dollars each year on a global scale, and it can also offer a safeguard against one of the top security threats the companies face each year: the users themselves.  Multi-level authentication helps unsuspecting users from accidentally offering their own passwords (it happens much more than you would imagine) up to those who would prey on security vulnerabilities.  By implementing a multi-factor authentication program from HealthAxis Group, you can do more in the fight against security breaches.
HealthAxis Group is here to help find the right solution for your healthcare organization.  Our platforms are designed to make security a priority without sacrificing functionality.  We have made it our business to keep your business safe, but also efficient.  Let us help you stay ahead of the threats by working together to create the right solution for you.