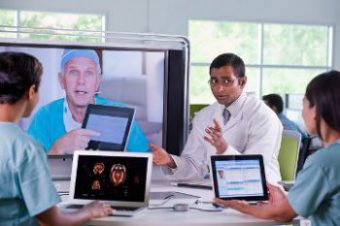 HIMSS Senior Director of Congressional Affairs broke down how the massive spending bill will boost telehealth, Medicaid and other crucial health IT needs.
"Congressional leaders passed the spending bill last night, after a 5-hour government shutdown. Senate passed the spending bill around 1:45 a.m. with a 71-28 vote, while the House pushed through the legislation at about 5:30 this morning with a 240-186 vote. One of the biggest gains from the budget was the inclusion of the CHRONIC Care Act, which unanimously passed the Senate in September. HIMSS provided technical feedback on for developing the bill, which Burch said is aimed at modernizing Medicare to streamline care coordination and improve outcomes. Not only will the bill expand telehealth to Medicare beneficiaries, it will also generate patient data on those beneficiaries." Read the full article.
Check out this article and more on social media!