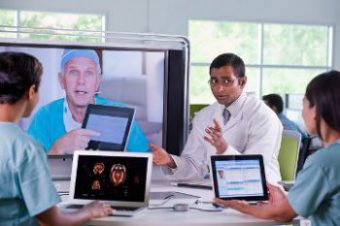 CIOs are acutely aware of the security complications medical devices and telehealth bring.
"Last month, LexisNexis brought together 30 high-level executives, most of whom were CIOs from hospitals, nursing homes and health plans of all sizes from across the county to find out what data-related issues are weighing on them most as we get further into 2018. Ed Domansky, LexisNexis manager of media and analyst relations, and Erin Benson, Director of market planning, said six major themes emerged from their responses. It seems merger and acquisition activity sent waves through the information security sector as well, adding complexity in several areas. Also, innovation continues to be a multifaceted undertaking in that while it can yield clinical and operational gains it also means adding another dimension of risk, especially where security is concerned." Read the full article.
Check out this article and more on social media!