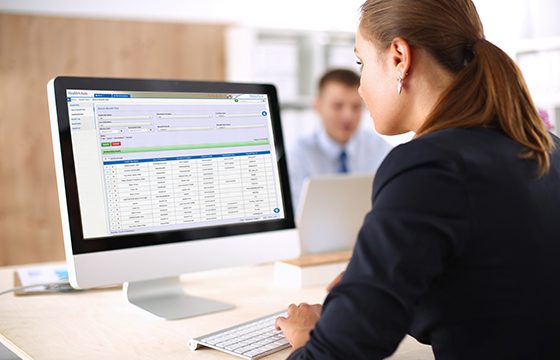 Commonly Asked Questions by Health Plans Seeking New Solutions-Software Exploration
We understand that choosing a new solution can be a daunting task and that making changes can have an extensive impact on a company's success, employee productivity, and the members served. If you are considering a change, whether it be upgrading your claims systems, taking on more risk, outsourcing parts of your operations, or improving your data management, we can help.
To aid in your process, we have decided to share the top questions we received from health plans looking for solutions to improve operations and grow membership. This post is the first of a three-part series. Over the coming weeks, each blog will cover five commonly asked questions about our healthcare technology, services, and analytics capabilities.
To begin the conversation, we start with our technology questions.
What sets your claims system apart from your competitors?
Our cloud-based system built on .NET is the most recent claims system released to the market. The next-generation architecture and tools allow the system to be highly scalable, to support limitless expansion, modifiable, to allow for customization without the need for custom programming, and interoperable, to account for changing demands of health plans to collaboration with new partners. Our robust portal offerings work seamlessly with our core platform, providing a complete end-to-end solution.
Do we need a dedicated IT department to make modifications to the system? No, our system is compatible with all lines of business and supports multi-administrative office models. With initial training, any front-end office administrator can manage our flexible rule-based structure to customize and modify logic, workflow, reports, and interfaces. Also, we offer turnkey EDI integration for eligibility and capitation data for all health plans.
Do you have strong search features for users to interface easily with the claims platform?
Our Claims Module gives the users the power to search for and sort by date of service, claim number, claim type, payment date, and other search criteria. Several web-based portals are used for members and providers to access claim information. The Provider Portal allows for the search of claims submitted by the provider, and our Member Mobile Portal shows the claim information for the member and the current status.
Receiving and paying claims is a vital part of our business, what is the turnaround time?
Claims are received via 837 or paper. If we perform BPO services for a client, paper claims are entered within 48 hours. We pay 95% of claims within 30 days. Through our auto-adjudication process, claims are paid within 24 hours. We also can offer real-time pay. Your team can choose to vary payment timeframes based on your business model.
What type of standard claims administration reporting is included in the technology package?
Our standard claims reports include but are not limited to the following: Claim Aging Report, Claim Audit Summary Report, HCFA with Line Summary Report, Status and Counts Report, Time Service Report, and UB04 Summary by Claim UB04 with Line Summary Details. If you need a more customized report, our team can work with you to help create what you require.
 Stay tuned for questions regarding our services and analytics. Feel free to reach out and schedule time with us to discuss specific questions about your unique situation.