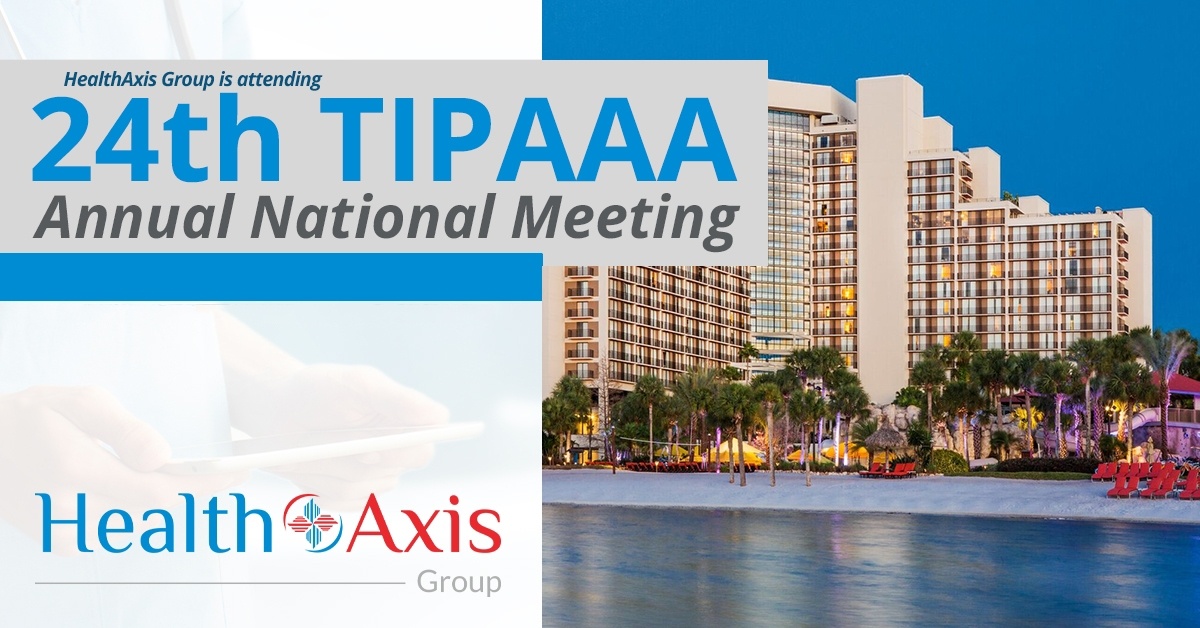 HealthAxis Group to exhibit at TIPAAA 24th Annual National Meeting
HealthAxis Group to exhibit at The Independent Physician Association of America's 24th Annual National Meeting
Location: Hyatt Regency Grand Cypress Orlando FL
Date: March 21st, 2018 – March 23rd, 2018
HealthAxis Group will be attending the TIPAAA 24th Annual National Meeting to showcase our core stack technology platform including our Core Benefit Administration System and Web-Based Self-Service Portals as well as providing further information on our EHR/PM and Provider Solutions.
For more information and to register, visit: https://tipaaa.com/annual-meeting/
About HealthAxis Group, LLC
Through its affiliated companies, HealthAxis Group provides outstanding information technology and service solutions that help payers and providers work more efficiently and collaborate to deliver better health with improved efficiency and lower costs. HealthAxis Group helps healthcare organizations address compliance; improve administrative efficiency; lower cost, and improve quality and delivery of care. Payer solutions include benefits administration platforms, web portals, network & application management, consulting, BPO, and transaction services. Provider offerings include practice management solutions, electronic medical records, and technology services that help providers operate more efficiently and effectively.
Media contacts: HealthAxis Group, info@healthaxis.com