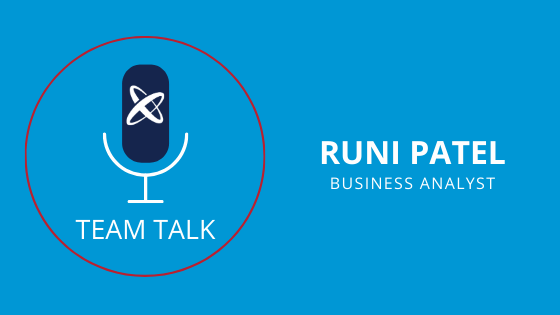 Runi Patel Speaks About Her Role and Team
This month we are spending some time with Runi Patel, Health Operations Business Analyst, to learn about her team, daily experiences, upcoming implementations, and what she values about our company culture.  
Tell us about your team.
Our department is one of the most versatile in the company. Most of the materials for Providers and Members are in some way touched by our department. While CMS provides a lot of guidelines, they do not provide the "how to." That is where my team comes into play. We work closely with most if not all teams at HealthAxis to ensure materials are mailed to help keep the clients in good standing with CMS. My team consists of a diverse group of well-rounded people with experience in Health IT, Public Health, Academia, Finance, Business, and more. Our team, while only 2 and a half years old, plays a pivotal role in our organization. We work together with an efficient teamwork strategy to meet the needs of our clients.   
What d

oes an average day look like in your role?  

 
One of the things I love most about my position is that no two days are the same. Every day there is something different to work on and work towards. It is one of our company's approaches for process improvement. My day deals primarily with the implementation of claims payment fulfillment payment. Our electronic processing method allows providers to receive payments on the same day. Other days, I handle day-to-day troubleshooting, update requests, and other special projects that I can get my hands on.   
What is new and exciting in your department?  
One of our upcoming process implementations is conducting member-facing and provider surveys. Thus far, a project like such has not been implemented. It is truly empowering to see how open the leadership is to begin working on this project and scoping to understand the unknowns. With a background in patient satisfaction, I am playing an instrumental role in this implementation. By conducting these surveys, the client will have the ability to improve their processes by providing better health and resources to their members. Essentially, we are pioneering better health for the members.   
What do you value most about our culture at 
HealthAxis
?
I value the employee-focused culture. Every few days, communications and new programs are released to encourage employee development. They vary from focusing on physical and mental health to personal and career development. While remote, we are still able to feel like we are a part of the big picture.