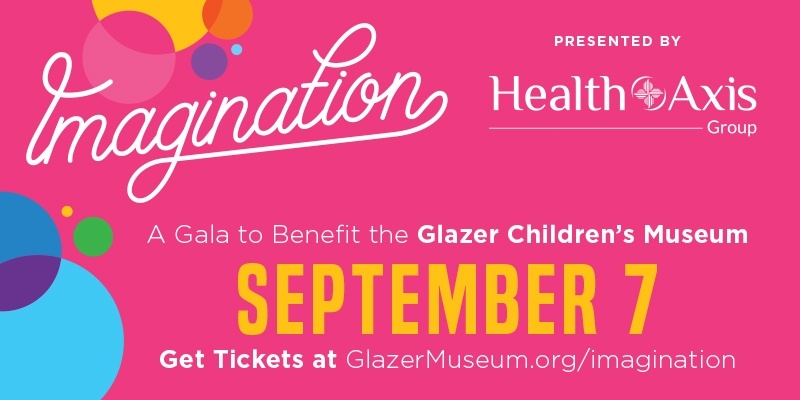 HealthAxis Group to Sponsor the 16th Annual Imagination Gala
HealthAxis Group to Sponsor the 16th Annual Imagination Gala
A Gala to Benefit the Glazer Children's Museum
HealthAxis Group is pleased to announce it will be the title sponsor for the upcoming Glazer Children's Museum16th Annual Imagination Gala, happening Friday, September 7, 2018. This year's event will be hosted by Chairs Jennifer and Justin Phelps from 6:30-11:00 pm at the museum, located at 110 W. Gasparilla Plaza, Tampa, FL.
The gala will include festive food and drink, a live band, dancing and a silent auction. All proceeds go to advancing Tampa's youngest learners and leaders. HealthAxis Group CEO, Shilen Patel and wife Partita are members of the host committee and will be in attendance along with other members of the HelthalthAxis Group management team.
"This is our third year supporting this event," said Patel. "Sponsoring events such as the Imagination Gala ties in with HealthAxis Group's core values of service and supporting our community. Encouraging young people to explore and use their imagination plays a big role in developing our future innovators."
For more information or to make a donation, visit
About Glazer Children's Museum
For all grown-ups with a little-learner they care about, who chooses to play with purpose, the museum provides an interactive, learning laboratory with professional curated programs and people in a safe, warm, and nurturing space. Glazer Children's Museum gives little-learner accessible, personalized opportunities to imagine and explore their potential as they grow up. Little-learners are valued, resilient, and inspired to create their future!