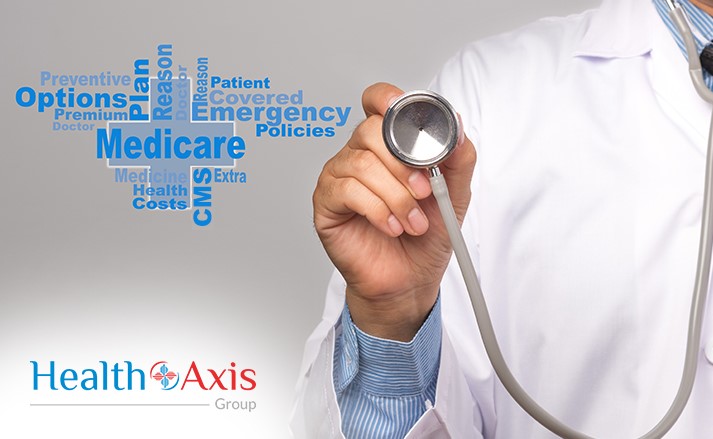 A Healthy Start to the Plan Year Begins With Quality Medicare Advantage Enrollment Processes
For individuals who have Medicare, they have recently had the opportunity to enroll in a 2018 Medicare Advantage or other Medicare plan, review their current coverage, or change plans.  Health plans across the country are evaluating their successes and opportunities for improvement from the recently closed Open Enrollment Period.
Every year, health plans wrestle with timely, accurate enrollment and compliant submission to CMS.  Setbacks and headaches here are felt keenly, as it is the first opportunity for plans to succeed or fail relative to the Medicare Star rating system for the new plan year, and clean enrollment has a ripple effect through the entire plan year. Reflecting on any technical challenges you may have experienced, now would be the best time to make any changes necessary to avoid those issues that may affect your star rating.
This is where the HealthAxis Group's integrated Member/Enrollment portal becomes the easy choice for Health Plans regarding Medicare enrollment.  The Member/Enrollment portal has the convenience and capabilities that make for an easily maintained and fully customizable interface.  The ease of use and full customization makes this solution perfect for health plans to manage members and keep enrollment logistics smooth.
HealthAxis Group's Member/Enrollment portal is flexible as well as functional, allowing for easy integration with existing health plan portals, including back-end benefits platforms, making it unique to your organization or plan. HealthAxis follows strict protocols when transferring data files to and from CMS, through its Connect:Direct application.  Connect:Direct securely transfers large files between the applications within an enterprise and with external business partners.  And, because HealthAxis has a direct Connect:Direct agreement with CMS, it does not use any third party, giving both members and their Health Plan the highest level of security.
Some of the key benefits of the HealthAxis Group Member/Enrollment portal include:
24/7 access to real-time information
Reduced phone calls & paper transactions
Simple, easy-to-use Interface
Secure Member login
This just scratches the surface of what HealthAxis Group can do to make your life easier with our Member/Enrollment portal.  If you would like more detailed information, contact us to set up a complimentary demo of how our solutions will work for you!