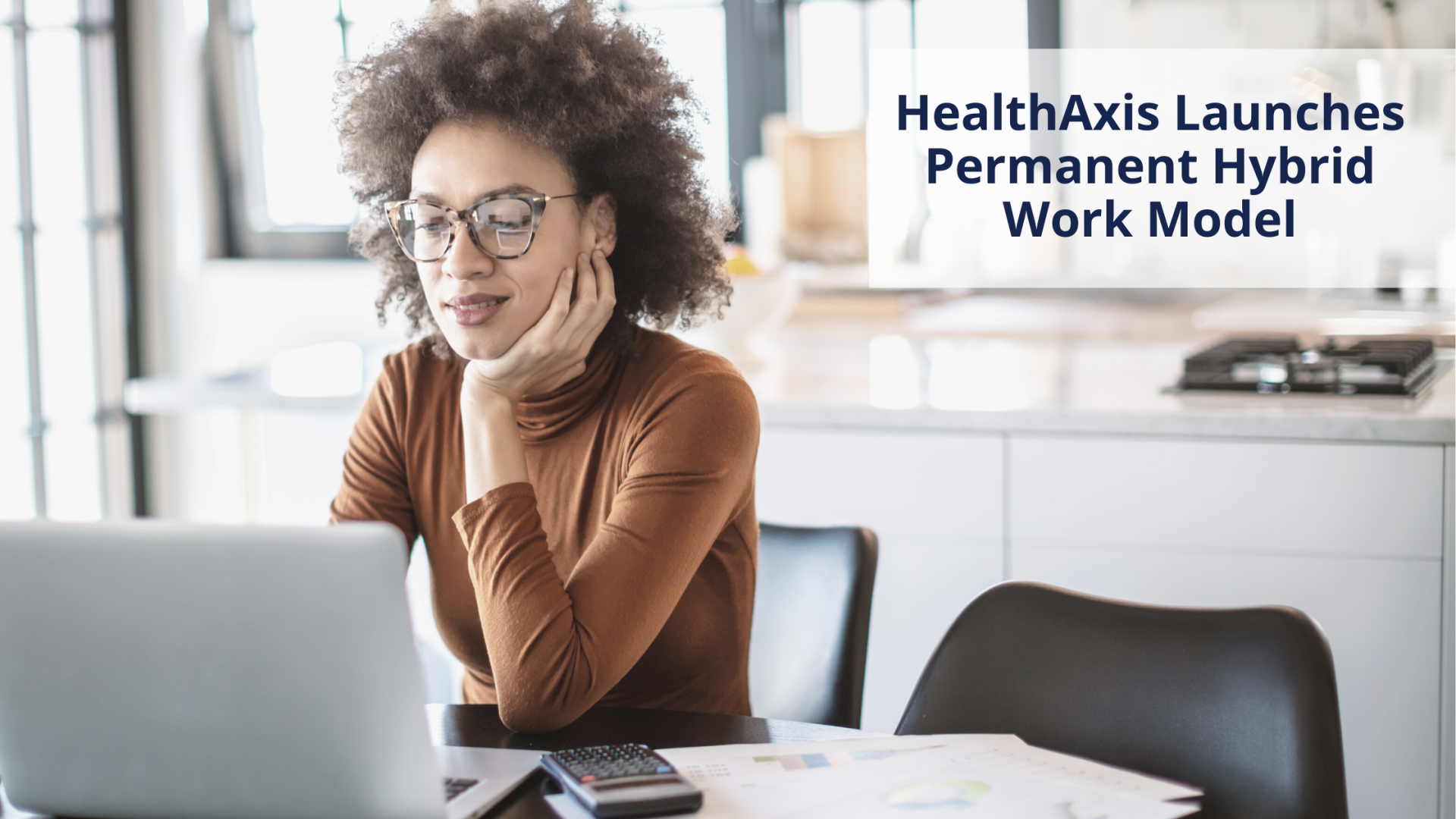 HealthAxis' Flexible Work Options are Here to Stay.
For years there have been debates and hesitation for companies to transition to remote and flexible work options. In response to the pandemic, HealthAxis rapidly adopted new behaviors. Our teams quickly pivoted into a hybrid work environment thinking it would be a short-term solution for keeping everyone safe. Now, we have realized this shift has become the future of our workforce. Many experts believe the hybrid model and work-from-home options are becoming the expectation for jobseekers and existing employees. Companies that choose to deviate from this model could be putting themselves at risk for higher turnover.
Pandemic Inadvertently Grew Employment Pool
After assessing the industry trends and as part of our intentional growth strategy, HealthAxis has permanently embraced the flexible, remote-work model. This design offers employees more flexibility and freedom, giving them more control over how they work and where they work. Over 95% of our job openings are now location-agnostic within the United States.
Individuals can choose how they do their work the best— at home, in a corporate office space, a combination of both, or even working in a state outside our core cities. The exact mix of home and office work mode is a decision each employee and their manager will agree to together. This approach allows us to remain competitive and builds an even more talented, diverse workforce as we hire from increasingly different backgrounds and perspectives.
HealthAxis Addresses Work-From-Home Downfalls Head On
We understand some of the biggest challenges to remote work are communication gaps, lack of social interactions, and employee motivation. Addressing these challenges, HealthAxis revamped our new hire orientation and training programs to reflect a remote-first onboarding experience incorporating an expanded library of virtual training. In addition, HealthAxis enlarged the HR team to heighten the remote employee culture and keep our team connected, engaged, and active. The staff is in the process of growing the employee engagement committee, upgrading the wellness program, increasing activities on our Teams channels, and evaluating in-person collaboration and team gatherings.
Furthermore, our new hoteling policy allows employees to work in our offices and have group meetings by simply reserving a space for their needs. The team is still developing and improving upon many HR policies like protocols for hiring and retaining employees living outside our core operating areas and updating payroll and tax guidelines.
HealthAxis Core Values Support Adjustment to Remote Work Environment
Following our Core Value of Intentional Growth, we have embraced this evolution into a hybrid, remote work. "We believe this is an opportunity to redesign the way we work for the betterment of present and future employees as well as the company. We know we may not get it 100% right immediately, but we are committed to maintaining a learning mindset. Our Core Value of Controlled Experimentation and Applied Learning is about staying open to new information and feedback and iterating over time until we do", said Shilen Patel, CEO. "Our goal is to expand access to the opportunities that a career with HealthAxis represents."