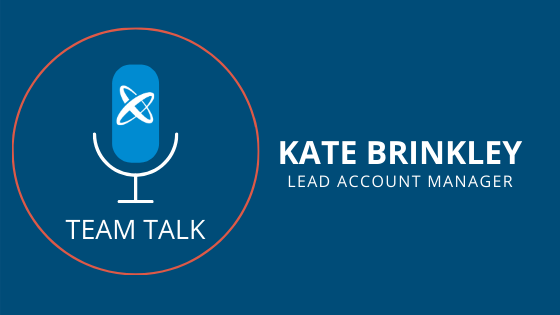 Kate Brinkley, Lead Account Manager Shares What's Next
This month, we are talking to Kate Brinkley, Lead Account Manager about what's new for our clients, the account management team, and why she feels at home at HealthAxis.  
What new developments for clients can you share with us?
Account Management is currently setting discussions with our clients on the new CMS Interoperability Rule. The CMS Interoperability and Patient Access final rule requires CMS-regulated payers to implement and maintain a secure, standards-based Patient Access API (using Health Level 7® (HL7) Fast Healthcare Interoperability Resources® (FHIR) 4.0.1) that allows patients to easily access their claims and encounter information, including cost, as well as a defined sub-set of their clinical information through third-party applications of their choice.  
HealthAxis is committed to helping its customers comply with the CMS Rule by providing standardized API access to the data maintained by HealthAxis applications and assisting with making this and other information available to third party applications and members.   
Tell us about the Account Management Team. 
Account Management is a tight–knit unit, a true team. We support each other. We have strong communication and actively listen to each other. Everyone contributes, and all of us are quick to offer a helping hand in times of need. We share knowledge and help each other become stronger in our roles. We are focused on assisting and advocating for our clients, reaching department goals, and getting positive results. Most importantly, we have fun together and genuinely care about each other's success both in the office and in our personal lives. 
What do you value most about our culture at 
HealthAxis
?
Our culture is one of the best parts about working for HealthAxis. I love the open-door policy that makes me feel comfortable sharing new ideas and concerns with our leadership team. This company does a lot to show its employees they are appreciated and not just a number in the herd so to speak. You really feel like you are part of a family, where your work and ideas are valued.