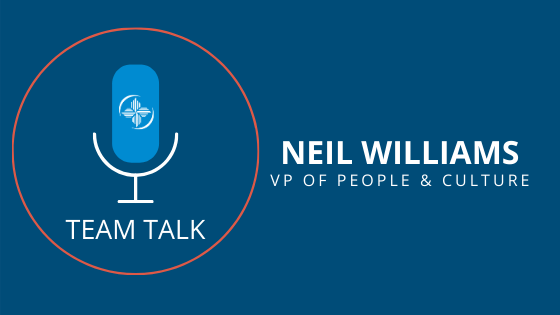 Neil Williams, VP of People & Culture Speaks COVID-19 Shifts
This month we are speaking to Neil Williams, VP of People & Culture, on how the human resources department is shifting during the COVID-19 pandemic.
How is HealthAxis Group's culture adapting and staying connected?
Our team began preparations to pivot to a work-at-home culture for all possible positions before the announcement of the state regulations for COVID-19. For essential teams onsite, sanitary measures and distancing guidelines are actively being practiced. We are taking advantage of every opportunity we can to interact, leveraging technology to foster collaboration by conducting meetings virtually, using file-sharing platforms, and incorporating task management tools with communication resources.
How are you keeping the HealthAxis Group team engaged?
We conducted our first fully virtual town hall meeting. The platform allowed our leadership to present updates surrounding the ongoing business impact of the coronavirus and address ongoing questions and concerns. We are providing regular email updates and continuously adding resources to our SharePoint sites. Teams are collaborating in virtual huddles to connect and structure workflows while offering encouragement and emotional support to one another. We are also inspiring some fun by implementing themed days for video calls and meetings to increase face-to-face interactions.
What has your team learned and how will you grow from the coronavirus experience?
COVID-19 accelerated one of the largest workplace transformations of our lifetime. From this rapidly evolving situation, we have uncovered some challenges that have led to valuable learning opportunities. How and where we work is likely to change forever. We may rethink traveling schedules since we have been so successful in conducting meetings virtually. Telework company practice may expand, dependent on practical feasibility, Fair Labor Standards, and legal implications. We will look at business continuity initiatives with a new perspective. As organizations around the world continue to pivot team operations to enable business sustainability and profitability, I remain optimistic about the future. There is a great deal of uncertainty ahead and there is only one way through this, together.