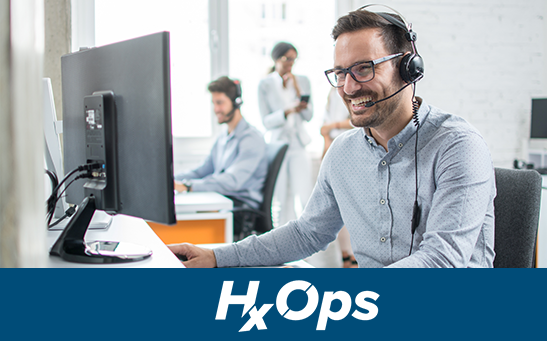 HxOps is the full package of our complete third-party administration services. Offering extensive, flexible front and back-office administration with a customer-first methodology that boosts productivity, improve processes, and reduce costs. 
What makes 
Hx
Ops
 stand 
out from
 other systems
? 
Our systems are continuously enriched to meet and exceed best practices. We are a trusted tech-enabled partner to outsource your non-core functions. HxOps allows your operation to pay health insurance claims faster, more accurately, and at a lower cost. We maximize your potential by optimizing the relationships between utilization, cost, and outcomes. Our solutions are designed to enable clients to better align payers, providers, and patients through improved communication. With HxOps you can increase access to data and improve the speed and accuracy of data exchange while growing membership and improving star ratings. 
What are the key s
olutions
?
Appeals & Grievances

 

Claims Administration

 

Compliance Consulting

 

Credentialing

 

Enroll

ment

 

Fulfillment

 

Medical Management (UM/CM/DM)

 

Member Services & Communications

 

 

MRA

 

Over the Counter

 

Premium Billing

 

Provider Maintenance

 

Provider Services & Communication 

 

Revenue/Risk Management 

 

System Configuration

 

 
Who does HxOps
benefit
? 
All Medicare, Medicaid, commercial, self-funded, dental and vision plans, Individual Practice Associations (IPAs), and Accountable Care Organizations (ACOs). 
What can HxOps do for you?  
HealthAxis offers a customized approach to third-party administration services, outsource all plan operations, a targeted line, or a single line of service. HxOps provides quality service to extend your team with a seamless transition. Leverage our operational scale and technical infostructure for a cost-effective solution.  
Where can you learn more?  
Contact us today to talk to an industry expert or request a demo to learn more about HxOps and how our services can fully integrate with claims processing technology, HxPro, and data warehouse and analytics solution, HxLogic.